---
97.7 flying hours for me in 2022. it had a bump after I received a folding bike. I track my hours by APRS 2 min airborne interval ticks and add 3 percent for taxi. APRS reports the destination too. if APRS misses a 2-minute reporting tic then I lose that time, but it makes it easy for me. I suppose ADSB could also be used for the logbook somehow. total aircraft flight time = 1050 hrs. since 2013.
this is the first year that I am out of BFR cert. scheduled several times in Dec but could not make it happen. so, I can't fly until I get that done. scheduled again for this weekend.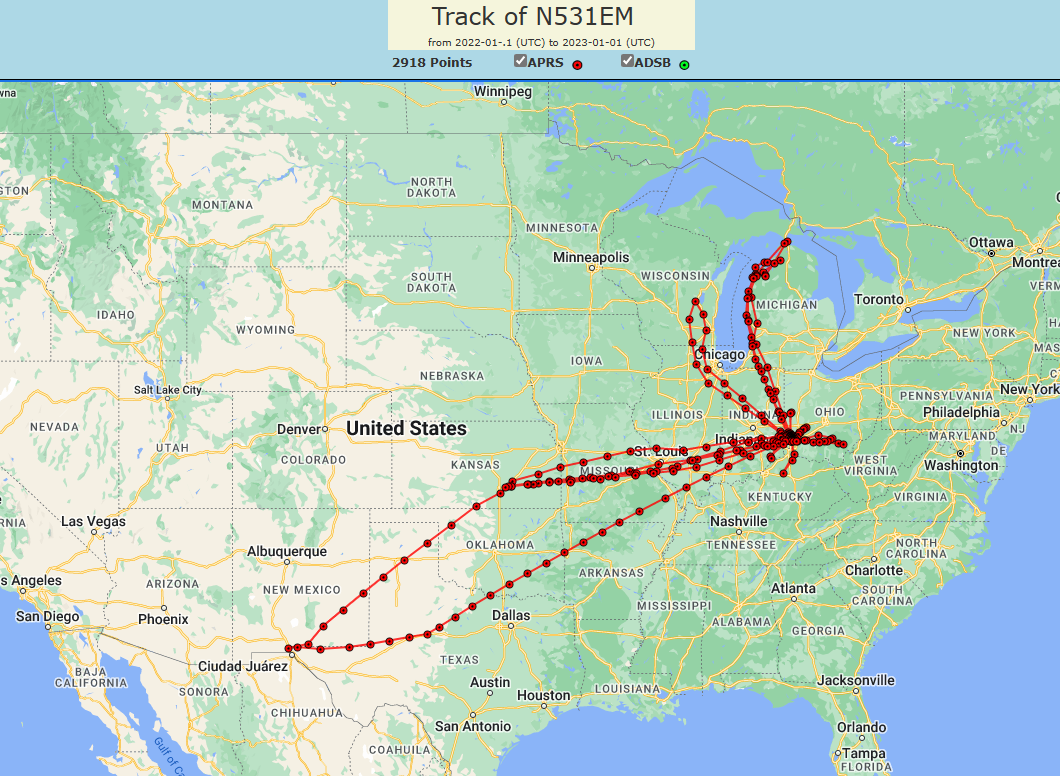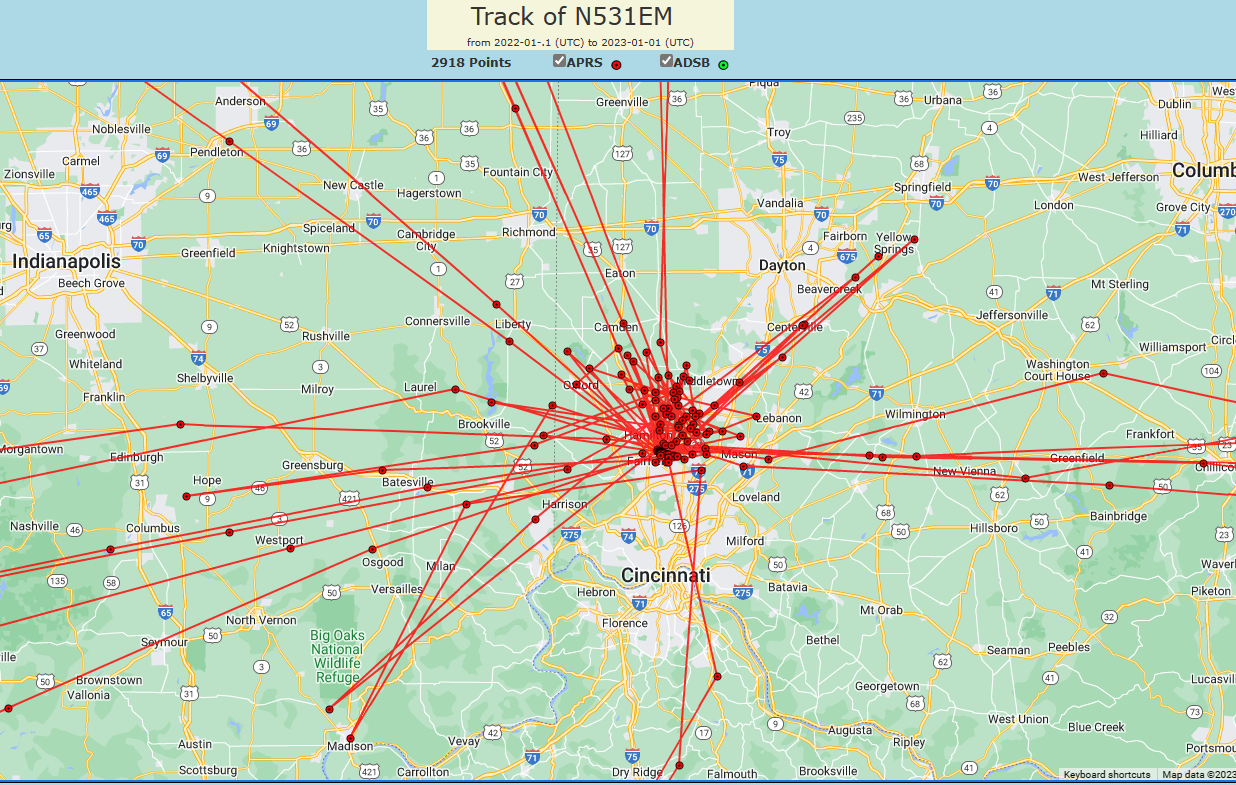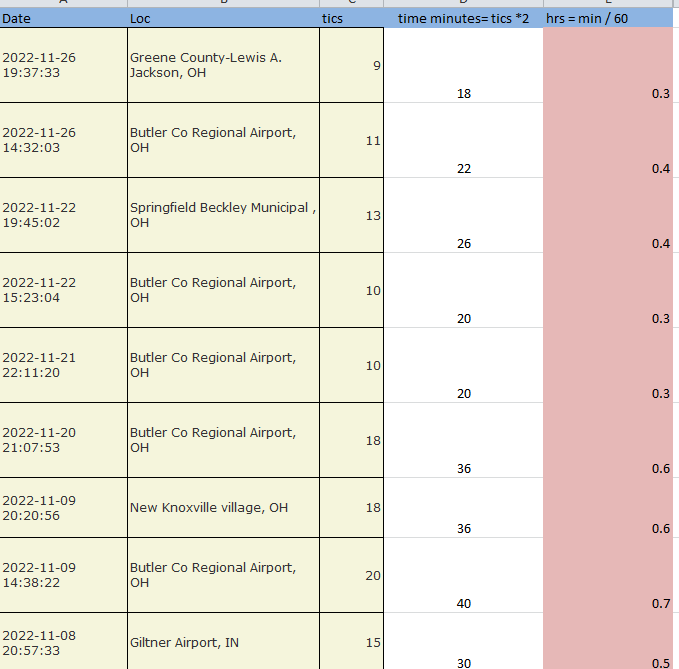 Steve Melton
RV9A, Superior O-320 (roller cams), WW 200RV prop, Dual impulse slick mags, CHT 330F, EGT 1300F, Oil pressure = 65 psi, B and C Alt, 1000+ hours
Freedom and Democracy are all that really matter.
https://www.rvplasticparts.com/
---