rib wire support. also, thinking about some kind single wire support at a rib. same methodology as the conduit support but fumbling around with the wire attachment method. just trying to get a basic shape at this point.
KONGOS - Come with Me Now
https://youtu.be/Gz2GVlQkn4Q
KONGOS - Come with Me Now (mixed Instrumental)
https://youtu.be/QhLCSXWBlUk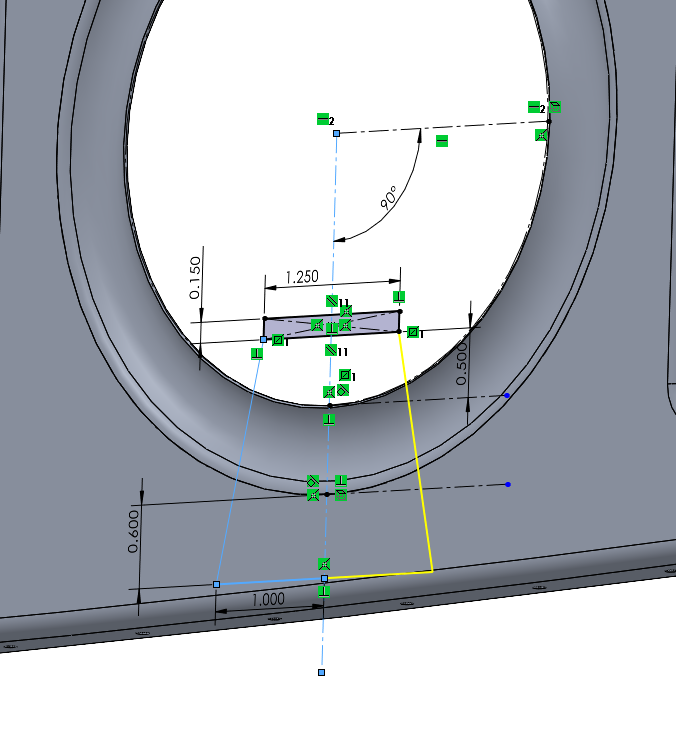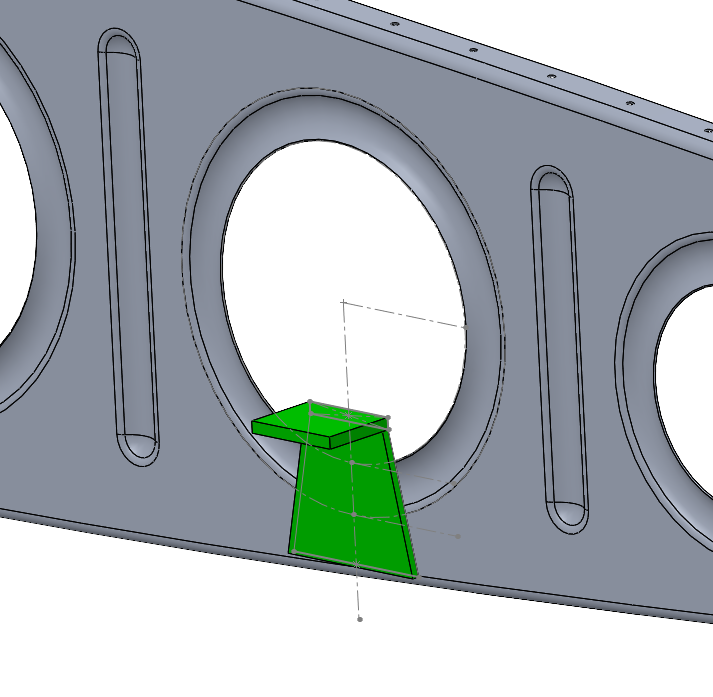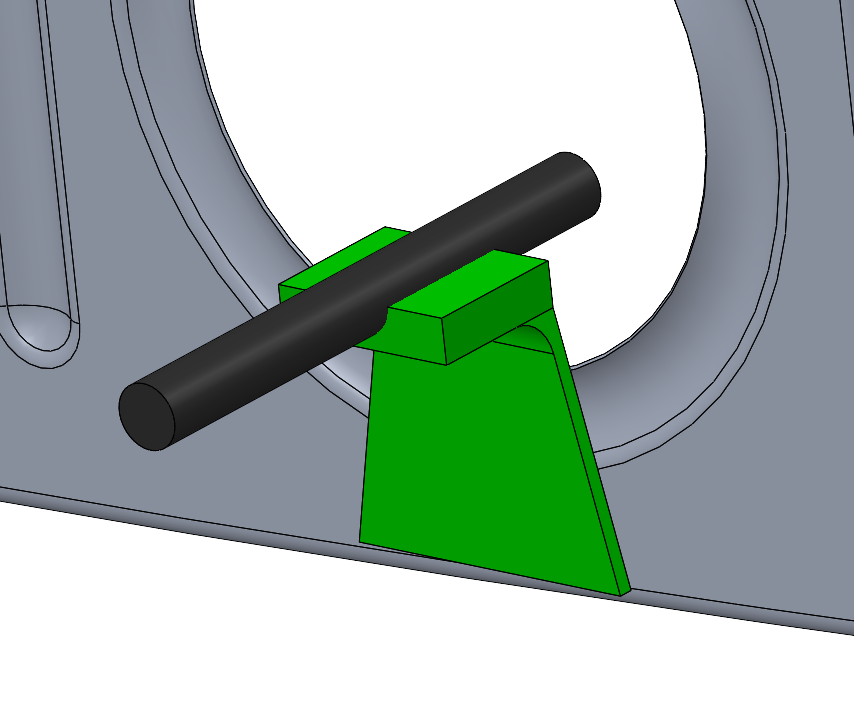 ***************
I made a feature for a zip tie and snugged the bracket to be closer to the edge of the hole to minimize size. It could be OK for bottom dead center or offset +/- 30 degrees or so. like the guy said, "if you want a job for life, make brackets".