I am removing the cowl less these days. oil change time interval increasing to 100 hrs. no chance to keep the exhaust ball joints lubricated. so, I thought a remote oiler could be beneficial. I like the exhaust exit to wiggle a lot and be totally free when moved by the little finger. shined the exhaust pipes. as you can tell, I like this exhaust system.
lubrication method seems to work but will it last? I'll try one side to get a feel for it.
SS tube OD = .061 inch
52 hr cold oil going to 100 hrs.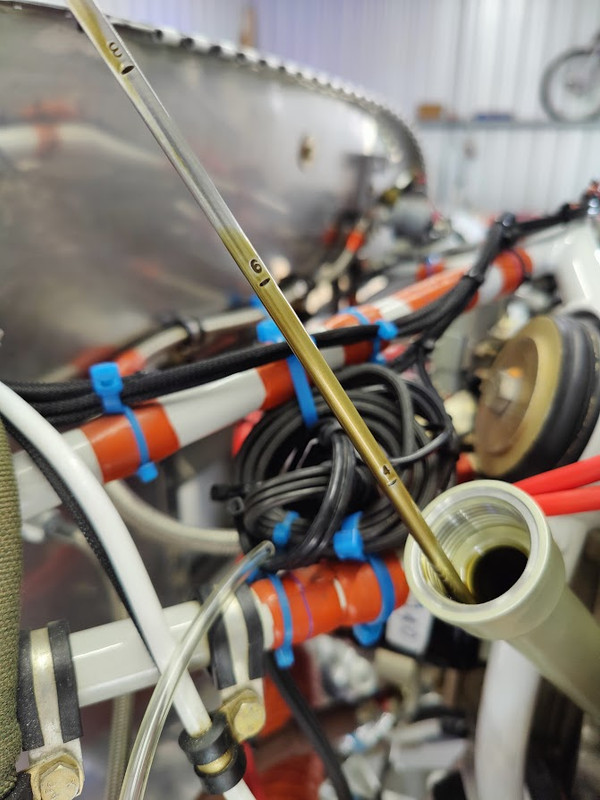 ********