I don't know how the RV-14 works, but the RV-7's seats do pivot forward, however, there is a permanent bulkhead right behind the seats that does not move. Here is a <messy> picture of my RV-7 with the seats out.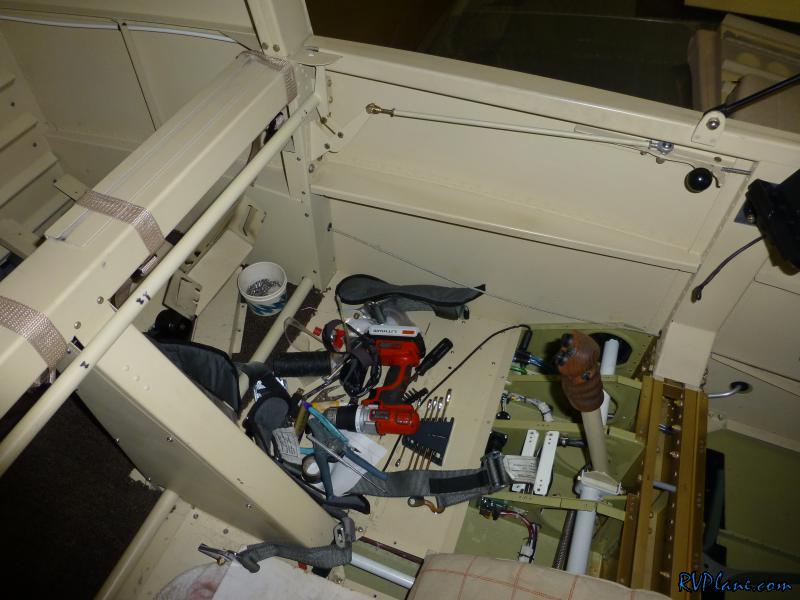 RV owners have indicated success getting two Brompton M6L bikes (
http://www.brompton.co.uk
) in the baggage area in a tip-up.
Another option to get greater access to the baggage area is to look at the Tip-Up Slider modification for RV-6/7/9 Sliding Canopies (
http://www.aircraftextras.com/tip-up-slider1.htm
). This gives great access to the baggage area.
Welcome to RivetBangers!